Meet The Team
The branches of our Tree each represent 25 years of professional services in their specific field. Together we provide a strong foundation for a dynamic and creative approach for making businesses, non-profits, entrepreneurs, and parentpreneurs stand out and BE VISIBLE.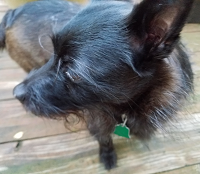 Jennifer Triplett
President & Creative Director
When Jenn is not multitasking, she enjoys photography and camping with her family. She is active in her church community, sings in the choir and helps with the youth group when possible. Her photography can be seen at jennifertriplett.com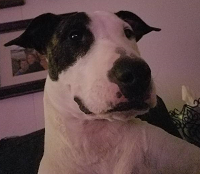 Denise Hightower
– Web Services Director
Denise and her husband Keith and sons, Zachary and Matthew, reside in Pasadena, MD with their lovable rescue dog, Petie. They enjoy traveling, hiking, and camping. Denise is an active member of her church community.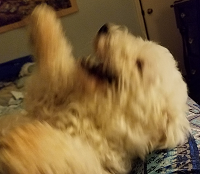 Nelsa Nichols
Marketing Communications Director
Presently she lives with a little fur ball named Luci and enjoys making jewelry, volunteering at Partners in Care, singing in the church choir and embarrassing her three grown "children" and six grandchildren.

Jennifer Triplett
President & Creative Director
Multi-Media Producer, Brand Manager, Graphic Designer
B.A. Advertising Illustration-Design, Salisbury State University
Jennifer Triplett has worked the gamut of the marketing design trade. Her experience includes Interface Design and Development, Technical Illustration, drawing schematic diagrams along with Multimedia Production and spans over 25 years experience in the field. Her passion is creative design. She enjoys helping clients develop a total marketing package by thinking creatively out-of-the-box. In 2011, Jennifer founded treebranchDESIGN LLC. As Creative Director of Treebranch Group LLC, her role is web design and development, Google SEO set up, advertising design, event broadcasting with photography and video, marketing tools training and hosting sales and support. Add on the raising of two teen-aged sons, taking care of one husband, one dog, one Cockatiel and managing to get dinner on the table (well most of the time).
Recently, Jenn served as the Team Leader for the Annapolis Film Festival in 2018. This allowed her to use her social media, leadership and photography skills.
Jennifer Triplett spent 15 years developing Marketing Media. Twelve of those years were at Parsons Brinckerhoff, PB Farradyne Division, where she acted as a Graphics Design Supervisor and Multimedia Producer-Web development. She participated in National Automated Highway Demonstration designing and coordinating 100′ x 40′ consortium exhibit panels and space. In addition she managed and produced the MD CHART SHA outreach kiosk design and production for the Maryland State Highway Association, and I-95 Corridor Coalition Outreach multimedia CDs. She is experienced designing and managing Trade show exhibits, printed brochures/books, proposals, interactive media, and technical software support publications, website and software interface design, interactive/dynamic media, publications, graphic design, technical illustrations, proposal presentations.
She received training in the following: project management, video and sound editing (4D-Colorado), Adobe (Macromedia) Director, Flash, Dreamweaver (California), proposal presentation development PB – New York.
Awarded ITS Outstanding Achievement Award in ITS Awareness; Most Effective ITS Promotion by a Public/Private Partnership – Team Member-Parsons Brinckerhoff Quade & Douglas Inc., ITS Maryland Outstanding Contribution Awards Team Member, and Systems Development Achievement Award. In addition, during her employment at Parson Brinckerhoff Quade & Douglas Inc. she earned a Business Development Associate Certificate and credits to qualify as a Project Manager.

Denise Hightower
Director of Web Services
Information Architect / User Interface Designer, Social Media Strategist
BS in Management Information Systems from the University of Baltimore
Denise Hightower has spent 22 years in the Information Technology (IT) world and comes to Treebranch Group LLC after working 4 years as a consultant doing website development and bookkeeping for local businesses. Denise has worked in all facets of IT, from business process improvement, System Development Life Cycle (SDLC), database administration, application development and support, budgetary and cost containment for IT Operations, relationship management for outsourced resources, email administration, website support, website design and social media development.
Denise is part of the Adjunct Faculty at Anne Arundel Community College in their Cyber and Technology Training Department. She has functioned as Treasurer of her children's school PTA for 6 years and has held the office of Secretary of her community association for 14 years along with being the community's webmaster.
Denise worked for T Rowe Price Investment Technologies (TRPIT) as a Business Systems Analyst for 10 years in their downtown Baltimore and Owings Mills locations. During Denise's time at TRPIT she assisted in development, design and implementation of an automated outage and uptime reporting system for measuring adherence to Service Level Agreements (SLA).
She also coordinated audits of IT processes required for SEC compliance and other regulatory requirements.
Denise has a BS in Management Information Systems from the University of Baltimore and is proficient in all Microsoft Office Products, WordPress, Business Objects, Sage ACT!, Dreamweaver/Fireworks, and QuickBooks along with proprietary systems within T Rowe Price.

Nelsa Nichols
Marketing Communications Manager
Tradeshow Exhibit Representative, Marketing Outreach
BS in Education & English, University of Maryland College Park
Nelsa Nichols has over 20 years experience in marketing in the Tech Industry. She had honestly thought she had hit the "rocking chair retirement" age before Jenn asked her to do the marketing and communication for Treebranch Group. "Being part of a rapidly growing company and having a chance to work with such a congenial and professionally qualified team was too good of an opportunity to pass up"-Nelsa.
She served as the Marketing Director for Hiac Royco, a Division of Pacific Scientific, for over 20 years, where her responsibilities included producing national magazine ads, trade show management, web site development and maintenance, monthly international newsletters, planning annual sales meetings, budget planning and spread sheet tracking, producing brochures, product sheets, writing patent specifications, news releases, editing technical "white papers", and interacting with customers and sales force.
Nelsa also has experience teaching high school English having been graduated with a BS in Education and English. Teaching Shakespeare to hormonal high school students was the ultimate preparation for marketing.
She was is a former member of the Governor's Council on Higher Education, swimming pool president, cub scout leader and all the mom things.
Additionally, Nelsa was the graduate advisor in Computer Science Department of the University of MD. There she participated in the beta testing programs for the products that became the Mac and first IBM personal computers. This also entailed testing and tweaking all the pertinent databases and software.
Much of Nelsa's marketing training came as a team leader for Mary Kay Cosmetics. Extensive Saturday training sessions covered information that has been of value throughout her career. Nelsa took advantage of every opportunity to learn marketing and sales skills offered by the company locally and in seminar around the country.
Start your marketing tree.
Sit down with us and plan out your marketing approach. Contact us today to arrange an appointment.
Call Us
443-761-7405 Main
Email Us
marketing@treebranchgroup.com