From Domains to Campaigns.
Be Visible.
Treebranch Group's foundation is design. Design is more than illustration or a visual concept, it is about developing a plan and executing the branding across the board.
Treebranch Group is a creative services agency offering affordable, local, visionary marketing assistance though websites, hosting, social media support, and graphic design. Our company is located between Baltimore and Annapolis in Anne Arundel county.
Be visual. Connecting you with the tools, training, and support you need online or off, to complete your overall marketing plan is a primary goal of Treebranch Group. We help you develop your unique, digital footprint through website design, social media, print, photography, illustration, video, and live event broadcasting.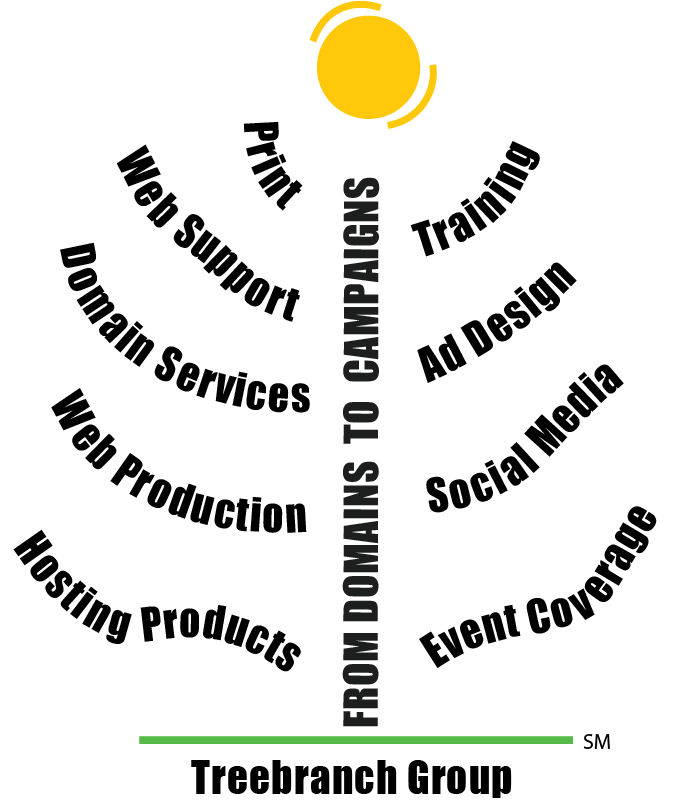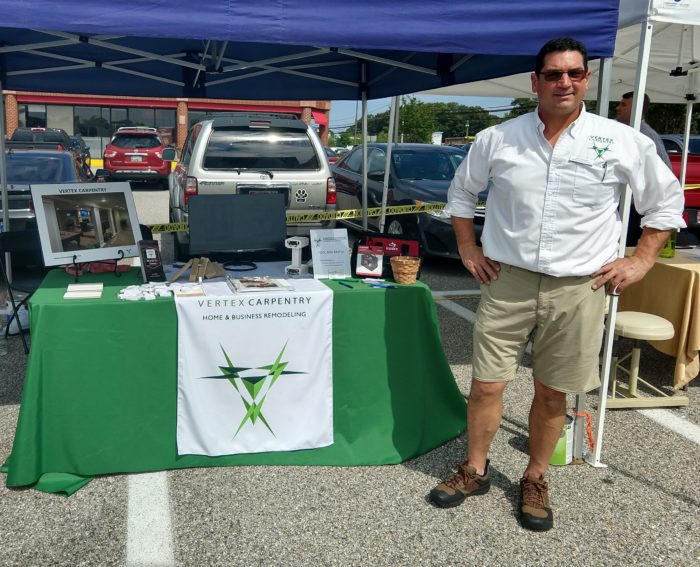 A Sampling of Special Events Coverage
Annapolis Film Festival: Advertising, Social Media Management, Photography support
Maryland Child Care Association: Social Media Event Management-Coverage, Creative Direction & Photography
721 on Main: Advertising, Creation, Coordination, Social Media Management, event support
Village at Chester: Advertising, Creation, Coordination, Social Media Management, event support

Social Media Campaigns
We help by training you and/or your staff with proven time saving techniques.
Or let us do it all for you.
The Treebranch Marketing Group specializes in creative campaigns, engagement with your audience, and social media support through Social Media Management. Keeping track of Social Media trends takes time from your primary goal of success. Identifying the most effective platforms of communication is our expertise. Social Media is about sharing, building relationships, and providing a feeling of trust with your audience. Our Social Media Services packages range from 1 post a week and monitoring to full service posting and engagement on multiple sites. A natural approach to building your community will not only bring in quality clients, it will create a more permanent visibility. Consistency, appropriate content, regular monitoring, and engagement are essential.
OPTION 1: SET UP and TRAINING
COME TO OUR STUDIO FOR SET UP AND TRAINING
Looking to be independent or have a limited budget? We can help you succeed by creating the initial set-up of the Social Media platforms that fit your target audience. In addition, we will provide the training you need to set sail on your own. You can always, come back if you need additional training or management of your campaigns.
OPTION 2: SET UP and MANAGE
WE CAN MANAGE YOUR CAMPAIGNS.
Your business is big enough that you want someone else to handle the day-to-day tasks of keeping your company current and engaged through Social Media.  We can help get you started from the ground up, and/or clean up existing social media accounts. We communicate representing your voice, vision, and branding. In addition, we offer advertising design for special campaigns or ads.
EVENT BROADCASTING
WE BROADCAST AT YOUR EVENTS.
Using photography, video, and live posting, along with station monitoring we can make your presence at any event more visible increasing your engagement within your community. We have experience covering conferences, workshops, training, community events, and continue to support the Annapolis Film Festival yearly as Team Leader/Committee Chair for Social Media.